June 1, 2014
Okie-dokie, before we get started, it's probably best to get the pronunciation of terroir word out of the way before we move on with the rest of the article: Terroir [ter-whah]
Very loosely translated from French (since no-one can agree on the exact definition, and there is no English equivalent), terroir means "a sense of place". It's applied by wine nerds to talk about all the things that have an effect on the grapes in a vineyard. So the weather, the soil, hours of sunlight, the slope of the hill where vines are planted, the macro climate of the region as a whole, right down to the micro-climate in the individual rows of grapes.
To understand the concept of terroir is to believe that all of these factors combined are going to have a effect on the taste of the wine, and that there's no possible way that the wines from a particular region can be duplicated.
Of course, this is based on the fact that every vineyard in the world has its own individual "terroir". So the question is: Does each parcel of land, within each vineyard, within each region, within each country, really produce wines that taste completely unique from other surrounding vineyards? The answer is: Potentially, yes; realistically, no.
The concept of terroir depends a whole bunch on the dude making the wine, and the taste profile they're looking to achieve.
European winemakers take the aspect of terroir very seriously; for example, wine from a Grand Cru vineyard in Burgundy will cost a ridiculous amount more than a Premier Cru vineyard, even though the two plots of land can be literally feet away from each other, and made by the same winemaker. But, maybe the Grand Cru site has better drainage, more pronounced minerality in the soil, or gains that extra little touch of sunlight every day because of the slope of the hill etc.
The thing with terroir is that it goes completely out the window if the winemaker applies a "heavy hand", as New World producers frequently get accused of i.e. oaking the arse out of a wine, grapes being heavily ripened before harvest; and if certain additives/fermentation techniques are applied, a Chardonnay from Australia, will taste like one from Chile, will taste like one from California, will taste like one from France…
The most important principle to be remembered with terroir is that a well-cared for vineyard on a well-selected site will consistently produce unique tasting fine wine in the hands of a capable winemaker.
Posted in
Facts
| Tagged
Terroir
,
terroir definiton
,
vineyard terroir
,
what is terroir
,
wine terroir
|
Leave a comment
//
---
June 1, 2014
Posted in
Funny
| Tagged
Funny wine meme
,
wine cat
,
Wine meme
|
Leave a comment
//
---
April 20, 2014
The second part of my "Current Trends in Wine Cellar Design" interview with Curtis Dahl, owner of Joseph and Curtis Wine Cellar Builders.
In the same way people have become used to entertaining in their kitchen, has the same thing started to happen with wine cellars?
The wine cellar/tasting room have become THE destination spot in the modern day home. Of course it all depends on the size of the cellar. People are obviously very passionate about the food they make, the sight, the smell etc., so it only makes sense that they want to "hang out" in the kitchen. The same thing goes for the wine cellar. People want to be around the wines they love!
Once the cellar is built, is there any logical way to organize a wine collection?
Personally, I prefer to organize my cellar so that all the wines I'm looking to drink are at the peak of their tasting period, and there's nothing I overlook or forget about. I suggest two things 1. Organize your cellar based on the region (i.e. where they come from) 2. Organize by the year it was produced.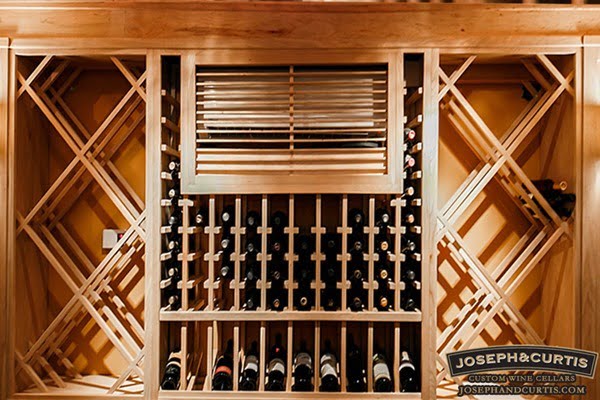 With the increase of people looking for custom wine cellars in their homes, there's no doubt been in a growth of contractors offering "cellar building" as a service. Have you noticed a growth in "cowboy" wine cellar builders?
Unfortunately, most contractors have NO IDEA on how to seal a wine room (refrigerated space) properly, or how to design a wine cellar to meet the needs of the customers personal collection. It's an area that has grown so quickly that they haven't found the time to probably do the research and just charge head-on into projects. Most contractors also have no idea that there are more than 45 different sizes of bottles, and so you can no longer build one specific sized rack to fit all bottles. If a room is not built out properly by a wine cellar professional there is a VERY strong chance you will get mold….and a lot of it!
Are there ever times when people contact you after having tried to build their own wine cellar, and you had to "step in" and fix it?
All the time! Several times people have called us to help build a wine cellar after they started by purchasing a flat-packed 'wine cellar in a box' from one of the leading on-line wine rack retailers. They then tried to assemble it themselves, only to find it extremely difficult and time consuming, and even when they got the thing built, they realized the quality to be poor.
Other times it's been cooling systems that were purchased, but burnt out, with the reason being the system that was purchased was not the right size and the vapor barrier/insulation was in-adequate.
When people think of a typical wine cellar, they no-doubt think of some type of underground cave. Are there any advantages/disadvantages between having an underground space for a cellar? Does it matter?
No, as long as the room/cave has the proper vapor barrier and insulation. It is imperative for the wine to mature properly to have a constant temp/humidity level with very little or no sunlight at all. Of course in Florida, there aren't too many options for an underground cellar, but we can pretty-much make any space work.
Posted in
News
| Tagged
Wine Cellar
,
wine cellar design
|
Leave a comment
//
---
April 17, 2014
Grapes
81% Cabernet Franc, 13% Malbec, 2% Cabernet, 2% Petit Verdot, 2% Merlot
Facts
Cabernet Franc happens to be one of my favorite grapes. Unfortunately, good Cab Franc is rarely cheap, and cheap Cab Franc is rarely good. Somehow, Raats seem to have both of these bases covered. South Africa might be onto something here.
Raats winery are big proponents of Chenin Blanc and Cabernet Franc. Now, maybe I'm missing something, but when I think Cabernet Franc, South Africa doesn't exactly immediately spring to mind. Maybe I just need to get out more. I'd be interested in seeing if South Africa can make a go of it over the long haul.
Grapes are sourced from vineyards in Stellenbosch. I've noticed this region has really started to dominate the South African "fine wine" market in the last couple of years, and as a wine drinker it's a good time to explore the region, since the wines are still affordable…for now.
No, in-case you were wondering, I don't know the correct way to pronounce the name of this winery. I've just been saying "Rats," but that doesn't seem right. Pronunciation was never one of my strong points….
Taste
Good juice, just needs time to open…like…a few days. I don't think it will be everyone's cup of tea; but if you're a fan of Cab Franc, you're gonna love this!
Heavy dark fruit, blackcurrant, coffee, eucalyptus, a good chunk of acidity and a long finish. Quite blatantly Cabernet Franc, due to the dominant green bell pepper and vegetal aromas. There's a lot going-on in the glass; and like I said, either be prepared to decant, or lay it down for a year or three.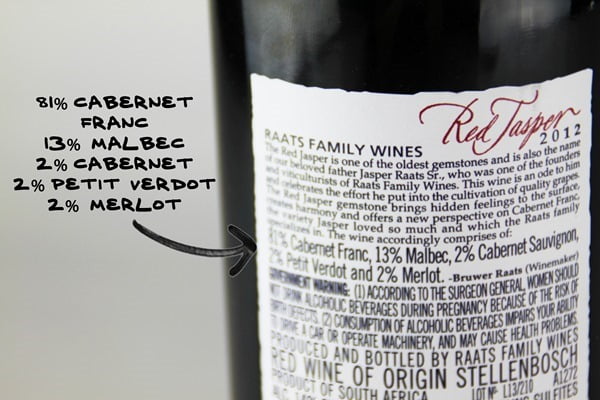 Whilst Writing this Review I was also…
Watching the Saturday Night Live "Women of SNL" rerun.
Price
$17.99
Available in Jacksonville from Riverside Liquors and/or Royal Palm. Call first to order/confirm stock.
Posted in
Reviews
| Tagged
Cabernet Franc
,
Raats Red Jasper
,
Raats winery
,
South Africa
,
Stellenbosch
|
Leave a comment
//
---
April 7, 2014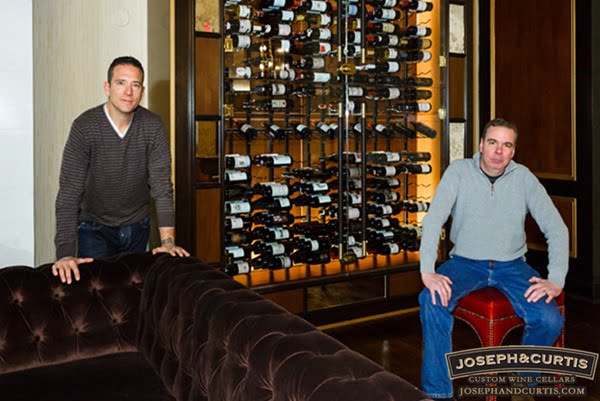 It's almost weekly that I receive an email from someone thinking about building a wine cellar in their home, and looking for my personal recommendation on a good wine cellar builder. Of course there's wine cellars and there's wine cellars. My "wine cellar" consists of my closet containing a 200 bottle wine rack and no temperature control. It does the job…for now…but for those looking for something a little more serious, I always send them in the general-direction of my good friend Curt Dahl, one half of Joseph and Curtis Wine Cellars. They are based in New Jersey, but have been completing quite a few projects recently here in Florida.
Here's a 2-part Q & A I recently had with Curt, regarding current trends in wine cellar design…
You guys have been in this business for a little while now. What are some of the biggest trends you've seen in the last couple of years?
In the bigger cities the trend has definitely swung more to the contemporary-side of wine cellar design. That seems to be the direction our younger clients also go. The suburbs tend to be more traditional, with wood. The urban areas are glass,metal, and clean lines.
Are there any trends in wine cellars that have started to die-out?
I think most people realize that it takes a professional to build out a wine room/wine cellar. Builders, designers and architects have started (in the last couple years) to hand over all of their wine cellar projects…there are a lot of details and many things that can go wrong if not built out and designed properly. Bars are also one trend which seems to be dying out…people still put them in… but less and less I've noticed.
Obviously you always meet the needs of whomever you're working for, but what would you say is the most popular style of cellar you're asked to build i.e. modern and contemporary, or more conservative?
Its 50-50! It really is. We always keep a close watch on design trends…and I'd like to think we help dictate that with our design team. We always try to design our wine cellars and cabinets with a timeless design in mind…so right now we are implementing both contemporary and traditional. As you said, it's all about who we're working for.
In your opinion, at what point do you typically see people starting to make the jump into a "serious" wine cellar? Is it based purely on volume of bottles, or value of wines?
I think it's both of them….but also a little-thing called the "wine bug". I think peoples' passion for wine continues to climb with no end in sight, it seems! Wine collecting can be rewarding and it's truly a lot of fun…it's a cool way for adults to slow time down and really get to own specific spaces (adult playrooms) in their homes.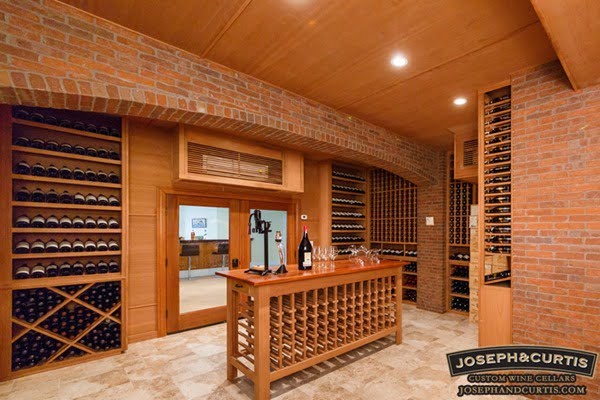 What are your personal favorite cellar building materials?
Wood is White Oak or Alder…for contemporary stainless steel
What's the "average" size cellar you typically build, in terms of bottle volume?
I would say about 1,000 bottles is our "average"…but we can go as low or as high as people want.
Do you ever find people outgrowing their cellar and wishing they'd gone bigger?
Oh wow…absolutely! Almost all of them! Seriously. The way that we try and approach it is to have our clients figure-out what they "need" then add 25% to the bottle capacity. That's my biggest piece of advice to anyone looking to build a wine cellar. You'll be surprised how fast you'll outgrow it!
Posted in
Interview
,
News
| Tagged
Joseph & Curtis
,
Wine Cellar
,
wine cellar design
|
Leave a comment
//
---
March 20, 2014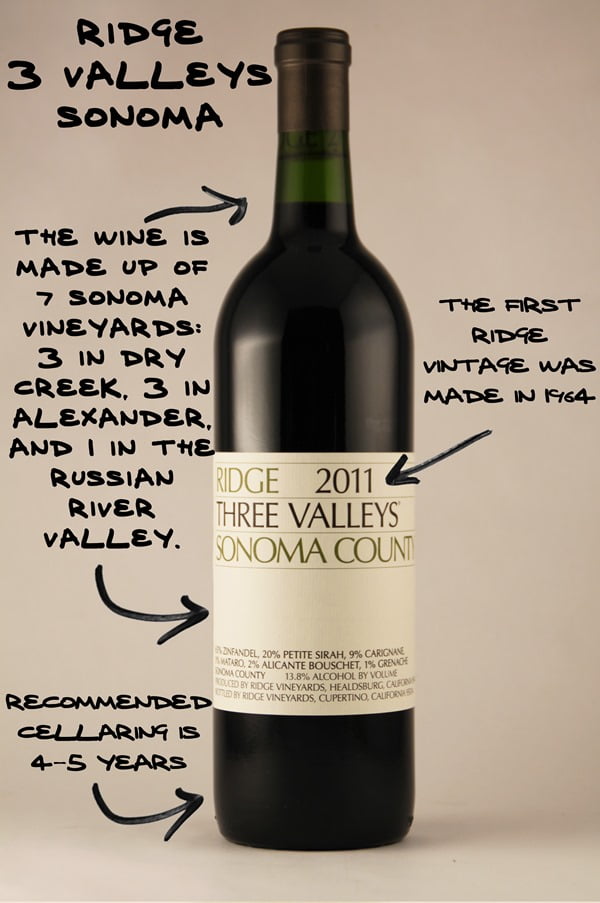 Grapes
65% Zinfandel, 20% Petite Sirah, 9% Carignane, 3% Mataro, 2% Alicante Bouchet,1% Grenache and a partridge in a pear tree.
Facts
You know what I've always admired about Ridge? It's that they manage to "do Zin" without making me feel like feeling I've just been molested by blackberries and alcohol. True story.
The Ridge 3 Valleys in the only wine blended from multiple vineyards, rather than being sourced from one specific vineyard, in this case 7 different Sonoma vineyards in the Dry Creek, Alexander and Russian River Valleys.
Arguably with this type of wine (i.e. a blend of vineyards), rather than the specific vineyard doing the talking, it's really down to the winemaker to "craft" the final taste of the wine.
In the 1976 Judgment of Paris (the first major International wine tasting where a few Yank wines beat-out some of the best from France), the Ridge Monte Bello '71 ranked 5th, right behind: Stag's Leap Wine Cellars 1973, Chateau Mouton-Rothschild 1970, Chateau Montrose 1970, and Chateau Haut-Brion respectively. Not too shabby.
Ridge – in a rather ballsy move – have now began labeling all the "ingredients" of their wines on the back label of the bottle, even though it isn't required by law. Why is this relevant? Well, unbeknownst to most consumers, winemakers do all kinds of crazy things to wine without you knowing about it. Like what, you ask? Well…such as adding additives such as Mega Red/Purple to boost the color and flavor of their wine. So on the back of Ridge bottles, don't be surprised if you find natural ingredients such as: egg whites, tartaric acid and sulfur dioxide.
Reviews
| Tagged
Alexander Valley
,
Dry Creek
,
Field Blend
,
Ridge
,
Russian River Valley
,
Sonoma
,
Three Valleys
,
Zinfandel
|
Leave a comment
//
---
← Older posts