← The Grape – Jacksonville
Four Vines Old Vine Cuvee Zinfandel, California →
A Round Up of 2011
January 2, 2012
I thought it only appropriate to close out 2011 with a post that summed up the whole year. So this is it. Right here.
I would like to give a big thanks to everyone who has continued to follow my progress. This website is a lot of fun, but I wouldn't have the passion to do it if I didn't think people were getting some pleasure, and maybe a little information out of reading it. Cheers!
My Favorite Wine Video
This was an easy pick! I wish I could go "on location" for all my wine video reviews…
My Most Read Article
Randomly enough, according to Google Analytics, my most read post was actually Christmas-themed. Who'd have thought!?!?
Click here to read the whole article.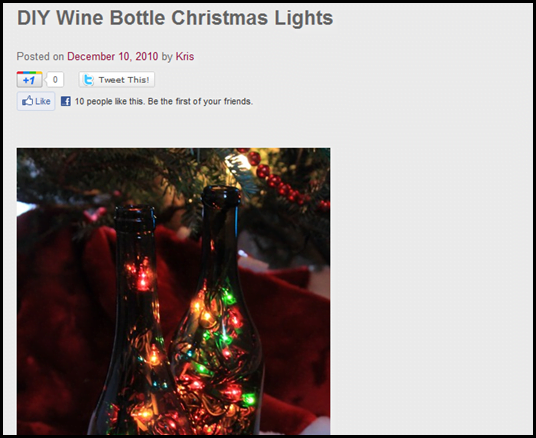 My Personal Favorite Article
It wasn't my most read article, but it made me laugh just typing it.
Click here to read the full article.
My Favorite Food Pairing
One of my easier meals to make, but as far as pairings go, this one was a match made in heaven.
Click here to read the full article.
My Most Read Wine Review
Fair enough, it was posted in February, so it has a little more time to gather momentum.
Click here to read the full article.
My Most Watched Video
I'm not going to say it's my best, but with the huge amount of web search traffic for Moscato right now, I knew it was going to generate at least a few more than average hits. Still nothing compared to a funny cat video though!
This entry was posted in
Funny
,
News
. Bookmark the
permalink
.
← The Grape – Jacksonville
Four Vines Old Vine Cuvee Zinfandel, California →