← Kris Chislett to Speak at the Texas Wine and Grape Growers Association 2013 Conference.
Wine vs. Blood. →
Amazing Champagne Cork Chairs.
January 3, 2013
The story goes that Rob Forbes (founder of Design Within Reach, a furniture company which aims to bring high design to the general public) was given an intricate miniature chair made out of a champagne cork, complete with the wire cage and metal medallion. The chair sat on his desk for long enough that it attracted a large amount of compliments…enough to make a light bulb illuminate inside Forbes' head! From there, the DWR Champagne Chair Contest was born!
The rules to the competition are fairly simple: Design and construct a miniature chair using only the cork, wire and foil from no more than two champagne bottles. Glue is the only permitted adhesive. You are not permitted to use any additional materials, including tape or paint.
With New Year having just passed us by, I see no better time than to gather all your used Champagne corks and give this competition a shot! The grand prize winner will receive a $1,000 gift card for Design Within Reach merchandise, with prizes also being awarded for 2nd and 3rd place.
The competition opened on Thursday December 27th and you have until Monday January 14th 2013 to assemble and photograph your champagne chair! Click here to enter.
It's worth pointing out, you're no-doubt up against some stiff competition! What follows are some of the previous entries into the competition, as well as some other chairs I found on my travels into cyberspace, armed only with the keywords: "Champagne Cork Chair."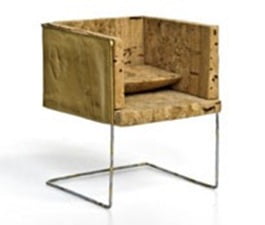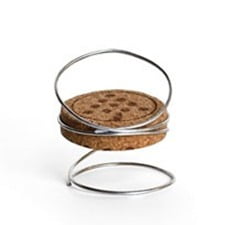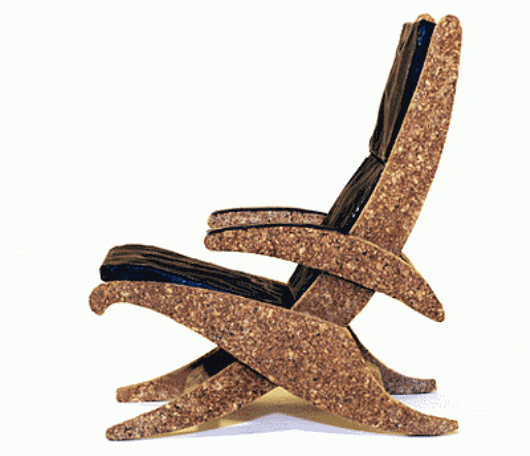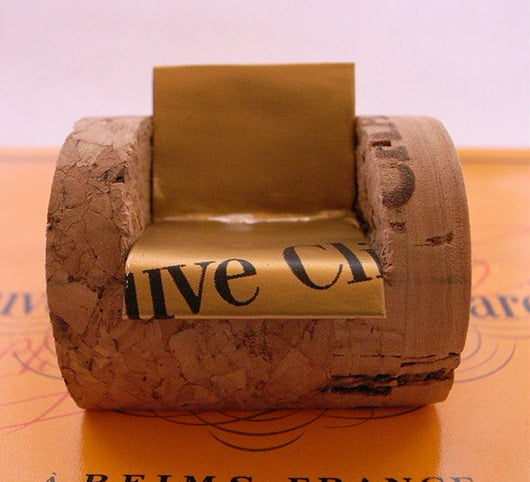 This entry was posted in
News
and tagged
Champagne
,
Champagne Chairs
,
Champagne Competition
,
Champagne Cork
,
Champagne Cork Chairs
. Bookmark the
permalink
.
← Kris Chislett to Speak at the Texas Wine and Grape Growers Association 2013 Conference.
Wine vs. Blood. →