← Ridge, Three Valleys, Sonoma
Raats Red Jasper, Stellenbosch, South Africa →
Current Trends in Wine Cellar Design – Part 1
April 7, 2014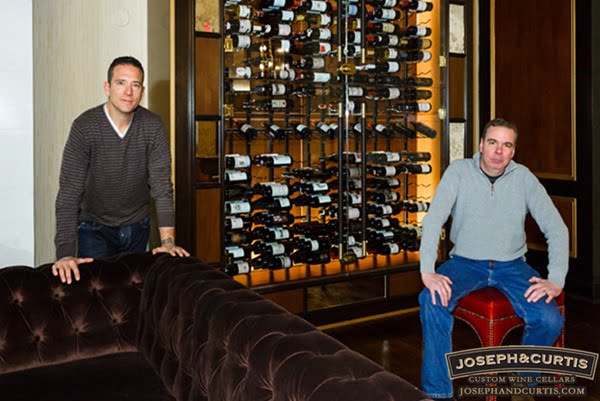 It's almost weekly that I receive an email from someone thinking about building a wine cellar in their home, and looking for my personal recommendation on a good wine cellar builder. Of course there's wine cellars and there's wine cellars. My "wine cellar" consists of my closet containing a 200 bottle wine rack and no temperature control. It does the job…for now…but for those looking for something a little more serious, I always send them in the general-direction of my good friend Curt Dahl, one half of Joseph and Curtis Wine Cellars. They are based in New Jersey, but have been completing quite a few projects recently here in Florida.
Here's a 2-part Q & A I recently had with Curt, regarding current trends in wine cellar design…
You guys have been in this business for a little while now. What are some of the biggest trends you've seen in the last couple of years?
In the bigger cities the trend has definitely swung more to the contemporary-side of wine cellar design. That seems to be the direction our younger clients also go. The suburbs tend to be more traditional, with wood. The urban areas are glass,metal, and clean lines.
Are there any trends in wine cellars that have started to die-out?
I think most people realize that it takes a professional to build out a wine room/wine cellar. Builders, designers and architects have started (in the last couple years) to hand over all of their wine cellar projects…there are a lot of details and many things that can go wrong if not built out and designed properly. Bars are also one trend which seems to be dying out…people still put them in… but less and less I've noticed.
Obviously you always meet the needs of whomever you're working for, but what would you say is the most popular style of cellar you're asked to build i.e. modern and contemporary, or more conservative?
Its 50-50! It really is. We always keep a close watch on design trends…and I'd like to think we help dictate that with our design team. We always try to design our wine cellars and cabinets with a timeless design in mind…so right now we are implementing both contemporary and traditional. As you said, it's all about who we're working for.
In your opinion, at what point do you typically see people starting to make the jump into a "serious" wine cellar? Is it based purely on volume of bottles, or value of wines?
I think it's both of them….but also a little-thing called the "wine bug". I think peoples' passion for wine continues to climb with no end in sight, it seems! Wine collecting can be rewarding and it's truly a lot of fun…it's a cool way for adults to slow time down and really get to own specific spaces (adult playrooms) in their homes.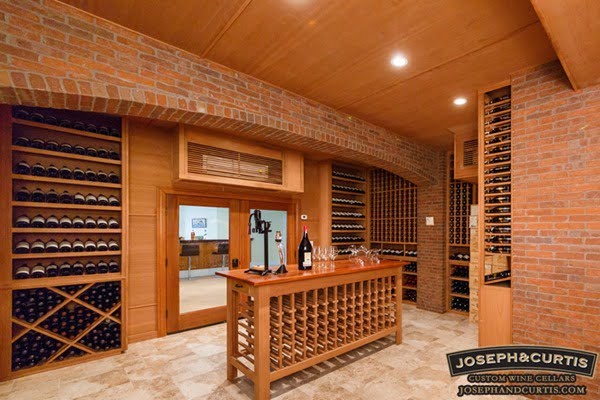 What are your personal favorite cellar building materials?
Wood is White Oak or Alder…for contemporary stainless steel
What's the "average" size cellar you typically build, in terms of bottle volume?
I would say about 1,000 bottles is our "average"…but we can go as low or as high as people want.
Do you ever find people outgrowing their cellar and wishing they'd gone bigger?
Oh wow…absolutely! Almost all of them! Seriously. The way that we try and approach it is to have our clients figure-out what they "need" then add 25% to the bottle capacity. That's my biggest piece of advice to anyone looking to build a wine cellar. You'll be surprised how fast you'll outgrow it!
This entry was posted in
Interview
,
News
and tagged
Joseph & Curtis
,
Wine Cellar
,
wine cellar design
. Bookmark the
permalink
.
← Ridge, Three Valleys, Sonoma
Raats Red Jasper, Stellenbosch, South Africa →